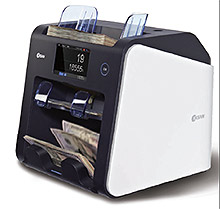 K2 KISAN POCKET
High Speed & Effective Counter Compact with High Performance Currency Auto Detect

Count On Your Money
KISAN creates the best solution for cash handling, it makes happiness for all.


Currency Auto Detect
No need to switch between currency modes. The K2 conveniently detects the currency automatically.
High Speed and Effective Counter
Upgraded with the latest technology and features to provide you with the most effective banknote processer yet.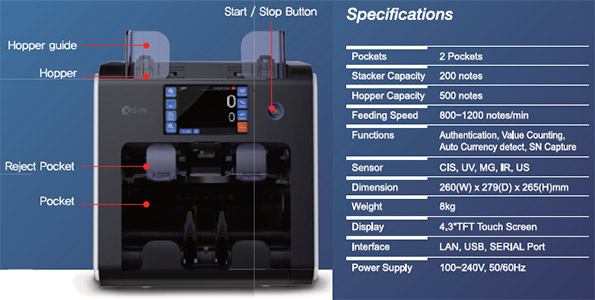 .

Special Features
- Serial Number Recognition
- Central Monitoring System
- Easy Maintenance

CMS Network (Central Monitoring System)
Products in different locations can be monitored real time.
User Friendly UI
4.3 inch Touch Screen.
Intuitive User Interface.
Language Support on UI.